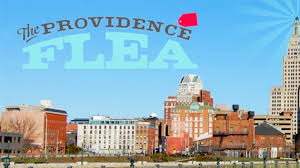 Located directly on the river that runs through town, the Providence Flea is a vintage and local art collector's dream. Each Sunday, the selected vendors set up tents on the Greenway and bring the best antiques, food, local arts and crafts, and vintage clothing to shoppers. Plan a day of it, explore the vendors' offerings, find a few deals, and experience this unique, cheap shopping area.
How the Flea Got Started
After Maria Tocco fell in love with the kitschy, funky things she found at flea markets of Brooklyn, New York, she hoped that something similar would pop up in Providence. After encouragement from friends and family, she realized that she needed to stop waiting for someone else to create a flea market and do it herself. Using her background in communications and social media marketing, she made the Flea a reality on its opening day on June 2, 2013. Tocco wanted a place where the public could support local, independent artists and vendors while walking around and enjoying the natural beauty of the Greenway. It was an instant success! Now in its second season, the Flea is one of Providence's most popular summer attractions.
The Flea: The Basics
If Etsy.com was a market, it would probably look similar to the Flea.
Shoppers at the Flea will not find mounds of stained clothes, worn shoes, or wholesale socks. Nothing mass-marketed or licensed is allowed to be sold. Since the Flea is a juried market, all vendors must apply and be accepted to showcase their wares. This selection process ensures that there are unusual, recycled, upcycled, and antique items that cannot be found anywhere else.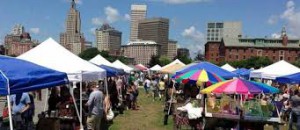 Recent vendors have included vintage jewelry makers, psychics, antique collectors, and clothiers. For those looking for design inspiration, upcycled clothing, or natural products, supporting the independent vendors at the Flea is a great way to give back to the community. Just like a traditional flea, shoppers can bargain with vendors the get the best deals, so prepare to haggle for that perfect item during your shopping. Each vendor designs his or her own items, so feel free to ask if commissioned pieces are available. Musicians play throughout the day to keep the mood light and fun.
Bring the family and plan to stay for the day because there are also food vendors that serve everything from sandwiches to coffee to macarons. Walking around while shopping for furniture, clothing, and antiques can make anyone hungry!
The Flea is open every Sunday from June 1 to September 14. The market opens at 10 a.m. and goes until 4 p.m. no matter what the weather. It is an outdoor market, so if it is raining, bring an umbrella and rain boots. The only time that the market will be closed down is if the weather prevents the vendors from working safely outdoors; this includes severe thunderstorms, high winds, and possible flooding.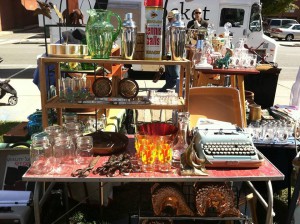 Vendors
Vendors are selected for the Flea based on the uniqueness of their items. To become a vendor, participants should complete an application on the Flea's official website. Vendors also should obtain a city peddler's license and a Rhode Island Market Vendor Permit.
Once selected, vendors should reserve their space by remitting payment. The smaller 10′ x 10′ spaces are $60 per Sunday, and the larger 10′ x 20′ foot spaces are $110 per Sunday. For vendors who would like to commit to all 14 dates, a reduced price season pass is available.
Vendors can bring their own tents or canopies to put over their rental space; however, the Greenway can get windy, so all tents must be weighted down.
Directions and Parking
There are plenty of public parking near the Greenway, as all street parking downtown Providence is free on the weekends. There is also a paid parking lot ($6 per car) across the street from the Greenway.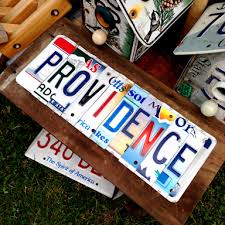 Summary
Article Name
Things to Do in Providence: The Providence Flea
Description
The Providence Flea is free and open to the public, and it is a great way to spend the day with family while supporting dozens of independent artists and vendors. Explore the beautiful Greenway while enjoying tasty snacks and finding the perfect (and often cheap!) new item for your home or wardrobe.
Author