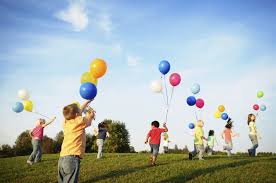 Providence, Rhode Island may seem like a sophisticated haven for the adults, but don't be fooled. There are also plenty of activity centered on fun for families with children. Here are five kid friendly events in Providence, Rhode Island.
1. WaterFire Providence
WaterFire Providence is an event that is fun for the whole family. It happens twice a month usually on Saturday evenings from May through October. At night, about 100 bonfires are lit right about the surface of the three rivers that go through downtown Providence. The fire sculpture is accompanied by haunting music and performers glide along the river tending to flames from sunset to midnight. People gather all along the rivers to view the thrilling and atmospheric display. This award-winning sculpture is a unique way to expose kids to the arts. This must-see performance is free to attend. Families can make a reservation at a restaurant along the edge of the rivers to watch the performance while they eat food, but they should be sure to book at least a week in advance. It can get colder outside by the river at night than people expect, so it's a good idea to wear jackets when attending.
2. Jack-O-Lantern Spectacular
The Jack-O-Lantern Spectacular is an acclaimed annual event that happens in the Roger Williams Park Zoo from October 2nd to November 2nd . Visitors walk along the zoo's wetlands trail at night to see a breathtaking display of over 5,000 lit up jack-o-lanterns, made by craftsmen from Passion for Pumpkins.
The theme for 2014 will be "Jack-O-Lanterns from A to Z." It will feature intricate pumpkin art scenes for each letter of the alphabet, like D for dinosaur and J for jungle. The trail will also feature inspirational people carved into pumpkins. The trail ends with the dazzling finale of the Laughing Tree, which is a set of carved giants surrounded by hundreds of glowing jack-o-lanterns on the ground and in the trees. There is also fog and music to add to the spooky effect. On October 25th and 26th, families can come in the daytime and trick-or-treat in the zoo.
Kids under 12 in costume have half-price admission.
3. RISD Museum Free For All Saturdays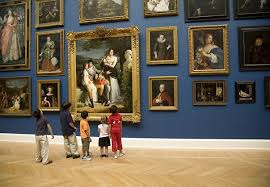 The Rhode Island School of Design Museum of Art is the 20th largest art museum in the United States with over 91,000 works of art in its collection. It is also a center for the local community and hosts programs aimed especially at families.
One program RISD has is Free for All Saturday. It happens on the last Saturday of every month apart from December. During that day, admission is free to all visitors and there are family activities happening all day long. One fun activity is the Gallery Quest, which is a scavenger hunt for artworks in the galleries that children can complete with their families. Once they play the scavenger hunt, kids get prizes.
The museum also offers hands-on workshops, performances, and film screenings to help get kids interested in the arts. It is not open the month of August. The gallery has a very large contemporary collection of art, though it also has works from other eras, too.
4. Providence Children's Film Festival
One of the city's newer annual festivals is the Providence Children's Film Festival. It happens in February and next year in 2015, the 6th annual one will be from February 12th to February 16th. The festival was founded in 2009. Its aim is to bring the community together by watching independent and international films appropriate for kids. It gives kids the opportunity to see films and shorts they may not otherwise get to see and to learn about the science of filmmaking from filmmakers.
The festival also gives festival goers a chance to discuss the films they've seen. Tickets for kids between 2 and 16 years old, students with IDs and seniors over 65 years old cost just $6. Tickets for other adults cost $8. The festival does also offer some free screenings of movies. At the end of the festival, awards are given out to four of the best films and shorts as picked by the audience vote and the festival's jury.
5. Moonrise on the Seekonk River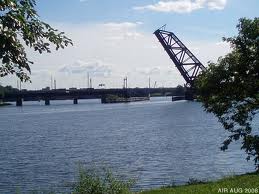 On August 9th, the Blackstone Parks Conservatory Program leads the Moonrise on the Seekonk River. The Seekonk River flows between Providence and East Providence.
The celebration starts at 5pm and ends at 8pm and is a free kid friendly gathering. It is in celebration of the Super Moon, which is when a full moon happens at the same time as the Moon is at the closest point it comes to Earth on its elliptical orbit. It happens in Blackstone Field, which is across the river from the Narragansett Boat Club. There will be live acoustic music by a band called Hope Tunnel.
Kids can make moon crafts and play moon games. For kids interested in science, there will be a trail hike and bat observation at dusk led by a science educator. They will not be providing food, so be sure to bring a picnic and a blanket.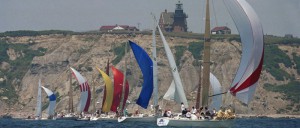 Summary
Article Name
5 Kid Friendly Events in Providence
Description
From festivals to museums, there are plenty of fun things to do with kids in Providence, Rhode Island. These are just five of those local things that kids will find entertaining. Enjoy your next trip to Providence with your kids!
Author